San Diego River Park Foundation News and Updates


IMPORTANT UPDATE: Nov. 17th - City Council Approves Project!!!

Support letter for Riverwalk project written before Council hearing
By Rob Hutsel, CEO Sept 1, 2020 (updated 11/16/2020)
For many years, the Riverwalk Golf Course's future has been in discussion. At one point a plan for a dense development that significantly impacted the health of the River and its ecosystem was approved. Fortunately it was never built.
Today, a new exciting project with a grand vision for the San Diego River is moving forward, and I am encouraging its approval.
This expansive project embraces sound nature-based planning with an eye on celebrating our River.
From the early development of this project I met with the proponents and helped to shape their vision. I found that they listened and were open to an ongoing dialogue. The discussions focused on the following:


1. How could the project improve the health of the San Diego River?
2. How could an expansive area for wildlife be provided that supported a diverse riparian ecosystem?
3. How could the design embrace the River so that it wasn't relegated to the "back" of the project?
4. How could Fashion Valley Road be redesigned so that the River no longer was put into the current 6 concrete pipes or forced to flood over the roadway?
5. How could more public park land be provided that helped to meet the needs of this park deficient community while serving the region?
6. How could the project embrace a forward looking design which supported a walkable and bike riding community integrated with plans for the regional San Diego River Trail?
7. What commitments would be made to actually to create these improvements so San Diego would benefit?
Discussions continued over several years. We listened to each other. It soon became clear that they were committed to design a project that did respect the River and offer a grand vision which celebrated our region's namesake waterway. The outcome is something truly special.
Here are some of the results.
The design removes the largely monoculture of grass near the River and replaces it with a thriving diverse ecological area.
It addresses flooding by replacing the Fashion Valley Road crossing of the River with an elevated bridge. The bridge replaces pipes with a raised bridge. The River will be flowing over dirt not through concrete. That's good for the River's ecological health while providing a way to cross the River when it is running high.
The project provides housing where it is needed, reducing the demand to build in far off open space areas and creating all the associated problems. And it is designed to embrace the River and the adjacent parks.
The project does not create any new roads across the River. This has been one of our key points of concerns to improve the health of the San Diego River. The project allows for these roadways to be considered in the future if needed after a full environmental review and analysis.
It provides for the extension of the regional San Diego River Trail and a network of paths and trail which supports healthy mobility options. We are looking forward to the day when someone can travel west on the River Trail toward Dog Beach or east to Grant Park, SDSU Mission Valley and beyond.
The project offers a remarkable gem - 75+ acres of parks and open space along the River. An urban green oasis that will provide public benefits for generations to come. We have worked diligently with the owners and project designers to come to a place where we are excited about this vision.
The project has received unanimous support from the City of San Diego Planning Commission as well as support from the Mission Valley Planning Group, and several other groups. All that is left is for the San Diego City Council to vote.
The Riverwalk project is great for wildlife, people and the San Diego River.

Let's all get behind it and support this exciting project.
PDF Version (original version)
---
Welcome to 3 New Members of Our Board of Directors
By Rob Hutsel, CEO September 1, 2020
Cynthia Irmer, JD, PhD
Peacebuilder, Lawyer, River Park Volunteer
Dr. Irmer is a conflict resolution specialist and attorney with 40 years' experience in consensus building, negotiation and mediation. She leads Conflict Resolution programs at California's Donovan Correctional Facility and has taught graduate-level programs at USD's Kroc School for Peace Studies and the Carter School for Peace and Conflict Resolution.  She also organizes community workshops to build community strengths and resilience to overcome oppression or conflict in Bangkok, Cairo and Istanbul.  She has led peacebuilding and conflict resolution teams for the UN, the UK's Department for International Development, the United States Agency for International Development, the United States Department of State as well as private sector organizations in North and Sub-Saharan Africa, the Middle East, South and Southeast Asia, North and Central America and Europe.  She has conducted capacity building sessions for senior government officials and civil society actors on negotiations and mediation in the MENA region. Previously, she was a trial lawyer for 20 years with the US Department of Justice, private law firms and multinational corporations.   She studied at Oxford University, George Mason's Carter School for Peace and Conflict Resolution, and Creighton University School of Law. She and her husband are regular field volunteers with the River Park Foundation. Welcome Cynthia!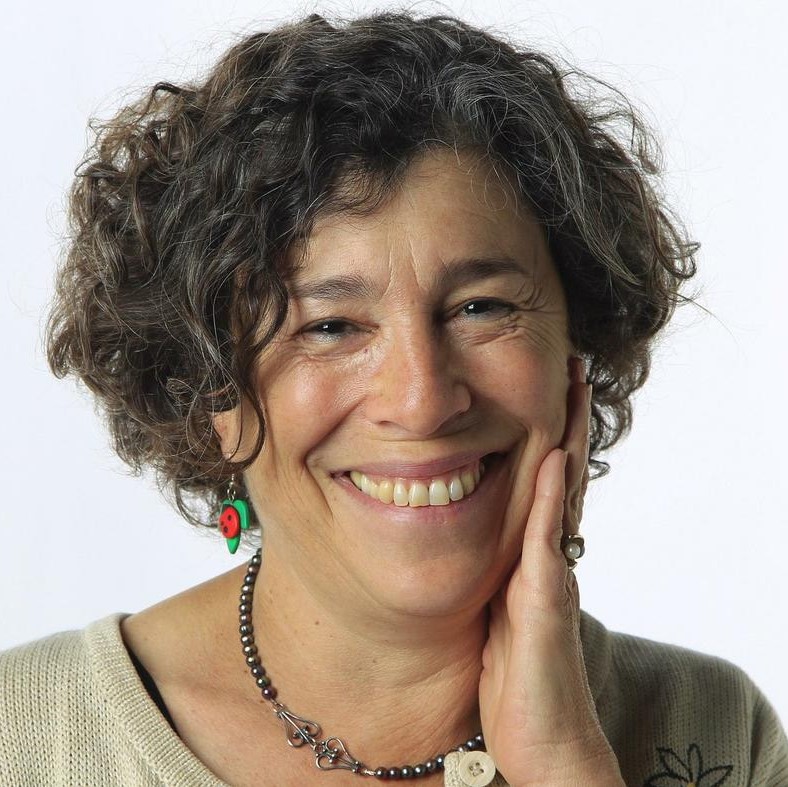 Judie Lincer
Naturalist Educator
Judie Lincer has been a classroom teacher and taught preschool-high school for more than 20 years. Currently she is a Naturalist Educator and active board member of San Diego Children and Nature (SDCaN.) She works as a Program Manager on various projects around the county that are designed to bring Schoolyard Science Lessons into schools. Current projects include creating opportunities and designing programs for children to spend time in nature, by conducting trainings for the City of San Diego Parks and Rec, City of San Diego, Escondido, Chula Vista, Coronado, National City and Oceanside Public Libraries, as well as other educators around the County. One main emphasis of the programs she leads is to empower and guide teachers and other educators to use the outdoors to engage children in science, math, art, writing and enhance their scientific- inquiry skills which helps to inspire and develop an appreciation of the environment and ecosystems in San Diego County. Judie works for San Diego Audubon and leads curriculum-based hikes at the Silverwood Wildlife Sanctuary, Anstine Preserve and at the South Bay Wildlife Preserve as well as hikes for Outdoor Explore!-an after school program that takes children on hikes in nearby nature. She also coordinates Native Plant Workshops and the annual Native Plant Tour for the California Native Plants Society-San Diego (CNSP-SD) and is an active member of the CNPS-SD Garden Committee. Welcome Judie!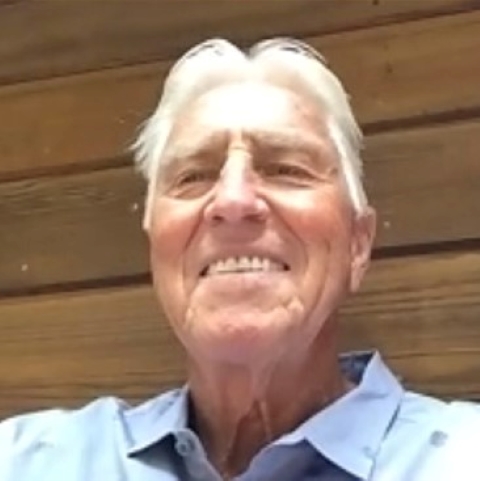 Simon Andrews
Design Professional

Simon Andrews has been a principal with Graphic Solutions since 1976. His responsibilities include problem-solving, concept development and strategies for consensus-building. He has directed numerous award-winning projects. Simon has played an active role in many professional and civic organizations, including the American Institute of Graphic Arts, the Society for Experiential Graphic Design, San Diego Environment and Design Council, C3, and ULI. As a former member of the City of San Diego's Design Review Committee of the Park and Recreation Board, Simon assisted in reviewing public and private projects on city park lands. He is an avid hiker, backpacker and nature lover. Welcome Simon!
---
The Nature Conservation Movement cannot be silent on racism.
By Rob Hutsel, Chief Executive Officer ǀ June 2, 2020
PDF Version

Rooted for Good
By Chase Stafford
Guardians of the River
by Chase Stafford

FRIENDS MATTER
Become a Friend of the San Diego River Park Foundation and invest in the future of the River.
Learn more »

STAY INFORMED
Sign up for our free Newsletter and get up to date information.
Sign up today »