Donate Now
Your support today will make a difference

Your gift of $10, $25, $100 or more to our Annual Fund will support a better future for the San Diego River and the work of The San Diego River Park Foundation.
Thank you!
Other Ways to Give

By donating at least $10 to our Annual Fund, you will become a Friend of the River Park for one year. Your gift will be used where it is most needed. If you are already a Friend, thank you for "renewing" or making an "additional" gift.


CURRENT PRIORITY DIRECTED GIFTS
If you prefer, you can also focus a gift on a specific need or program. Since that is a "restricted" gift it will only be used for that purpose. There are always many other opportunities to have an impact so if you don't see something of interest, please contact us, and we would love to share some ideas.


---



Projects and Programs


River Center at Grant Park
Fundraising for the project's "Park" phase is now happening.
We received an amazing $1 million challenge gift from the Conrad Prebys Foundation to support construction of this nature education center in Mission Valley! With your gift today, we will be one step forward to providing nature experience programming to 25,000 kids per year.
Learn More



---



Land Acquisition Fund
We are working to conserve an scenic and important open space area along the South Rim of the upper San Diego River. Teaming with wildlife, this area is at risk of being sold and built on. The Land Acquisition Fund is used to purchase land when it goes on the market. It is critically that we are able to act quickly when properties are being sold. .
Details

---
Trash Free River Campaign
We believe all rivers should be trash free. Sadly, an estimated 1 million pounds of trash enters the San Diego Riverbed each year. Your gift will support efforts to change this. We organize 2-3 cleanups every week, work with landowners and public agencies, and advocate for policy changes to reduce the flow of trash into the river.
---
The Campaign for Eagle Peak Ranch
We have acquired and maintain a wonderful valley near Julian with Temescal Creek running through it.. To purchase this $1.3 million 299 acre ranch we had to take out several loans. We have just one $300,000 loan left to pay off. Your gift today can help us retire this last loan.
---

Make an INSTANT IMPACT!


Volunteers from our River Health Monitoring Team, RiverWatch, have an urgent need. Their well used Sonde water sensor probe that they depend upon every time they go monitor the river needs to get repaired! Even the screen is damaged and hard to read.
The cost to send the Sonde probe in and get it repaired is $600. The RiverWatch team has asked for your support. With your support the team can continue to keep an eye on our amazing San Diego River. Thank you!

A donation of $10, $20 or whatever you can make toward this expense would make a big difference for this amazing, dedicated team.

Donate for Instant Impact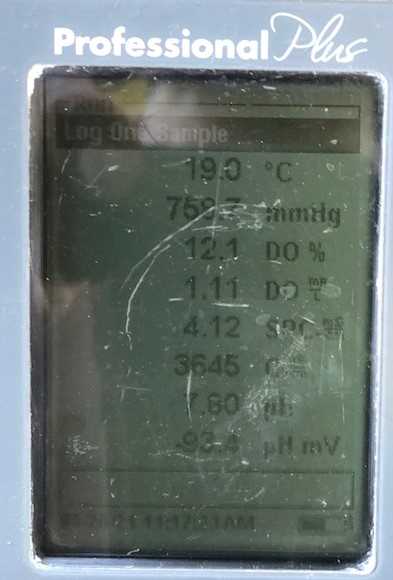 If you prefer to donate by check
, please write in the memo field:
Instant Impact donation.
And mail the check to:
The San Diego River Park Foundation
4891 Pacific Highway, Suite 114
San Diego, CA 92110
**If you donate by mail, please email us to let us know your donation is on the way so we can purchase this item as soon as possible.

Questions? Please call us at 619-297-7380.
We can also take credit card donations over the phone and provide alternatives to PayPal.
Thank you to all that donated toward a new battery powered chainsaw! The funds were raised and the chainsaw has been purchased and put into action!


---
As a 501c3 public benefit nonprofit - 100% of your donation will be tax deductible as allowed by law. Our EIN is 01-0565671.

Please call our Director of Philanthropy, Marla Libraty, at 619-297-7380 to discuss how we can help you meet your philanthropic goals.
If you prefer, send an email to marla@sandiegoriver.org
Thanks!

---


















---
Provided by CoolFundraisingIdeas.net
---