Memorial and Tribute Gifts
---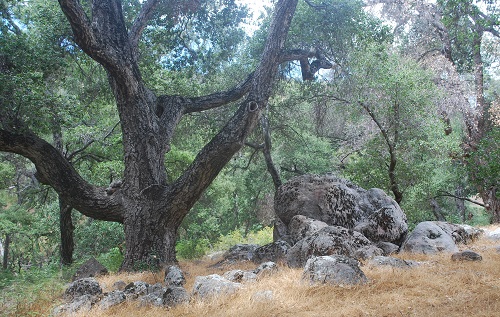 Celebrate someone with a gift to the San Diego River Park Foundation.

Give a gift in memory of a special person who loved nature or visiting the River. Or give a gift to honor someone or mark a special occasion.
Gifts can be as liitle as $25. Unless gifts are for special opportunities listed below or designated by you, their proceeds will contribute to our permanent endowment or reserve.
In this way, your gift will truly leave a legacy.

If you like, we can send a card to a family member or the person you want to honor (we don't include the gift amount). If you are looking for something different or have questions, please contact us by calling 619-297-7380 or email.
We can discuss available opportunities.



Current Special Opportunities

TREES - Mail-In Donation Form (PDF)


$25 - Plant a Tree at a Preserve (no plaque)
$200 - Eagle Peak Ranch - Dedicate an existing tree in someone's name
BENCHES and TRAILS Donation Form (PDF)

$250 - Temescal Creek Trail Bridge - Commemorative Plaque

$2000 - Bench at Point Loma Native Plant Garden
$2000 - Trailside Bench at Eagle Peak Ranch
$5000 - Bench at River Center at Grant Park in Mission Valley- very limited offer - this project is under construction and your donation supports the Building Fund

Note: except for $25 tree gift, gifts can be single or a cummulative gift from a group or more than one person. Space may be limited on recognition plaques.
There are many ways to make a tribute gift. Make an online gift using PayPal, donate by check by mail, calling us with your credit card information or donating appreciated stock are some of the most popular methods of giving. If you donate online, we will email you a form for the dedication information and are happy to answer any questions,
IMPORTANT: these dedications are for as long as the bench, tree or other item is in working condition or viable. We can't control how long a tree will last =:)
Don't forget as a 501c3 public benefit nonprofit - your donation will be tax deductible as allowed by law. Our EIN is 01-0565671.

Donor Services

River Park Foundation staff is available to answer your questions and discuss tribute opportunities. Due to COVID our office is open Tuesday and Friday 9 - Noon.

Call 619-297-7380
Email our Director of Philanthropy, Marla Libraty, at marla@sandiegoriver.org.


STAY INFORMED
Sign up for our Newsletter and get up to date information.
Sign up today »

FRIENDS MATTER
Become a Friend of the San Diego River Park Foundation and invest in the future of the River.
Learn more »