The San Diego River Discovery Center at Grant Park
---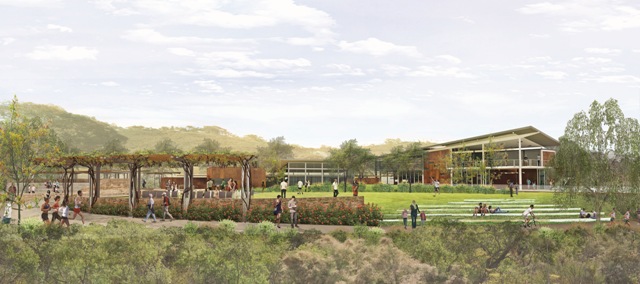 Latest News: October 22, 2019
Clearing, grubbing and grading is scheduled to start on Monday!

After more than 5 years of permit processing, the project finally has the approvals needed to start grading! Thank you to everyone who helped get the project to this point!
Site preparation has already started and will continue. You will see a signficant portion of non-native vegetation being removed along Qualcomm Way. We have already demolished an unneeded monitoring well. Construction fencing is going up and large equipment will be soon seen to start the grading.
As grading starts, fundraising continues.

There are several phases planned, and your help is needed to keep this project moving forward on schedule. Donations are all amounts are needed and appreciated.


FOUNDER'S CIRCLE ESTABLISHED:
A Founder's Circle has been created for anyone who is in a position to pledge or donate $25,000 or more. Gifts can be fullfilled over 4 years. This group will have the opportunity to meet with the project architect and get behind the scene tours as construction proceeds.

For more information, please contact our CEO, Rob Hutsel at 619-297-7380.

Mail In Pledge and Donation Form


Donate Online Now Through Secure PayPal

Imagine a place that brings people together to foster a sense of community, provides greatly needed park space and reawakens connections to the region's namesake river.

Imagine a place that advances an understanding of the San Diego River and promotes stewardship of this important ecological and cultural resource so that it thrives into the future.

Imagine a place that provides hands-on science based nature education and experiences to 25,000 kids each year! For many of these kids, it will be their very first experience!
Imagine a place which celebrates the San Diego River as an important ecological resource and inspires the next generation of River and nature stewards. This is the new River Education and Stewardship Center, and you can make it possible!

Background:
In May 2009, this vision of a new place where people could enjoy and connect with the San Diego River took a major step forward when the San Diego River Park Foundation signed a donation agreement with a remarkable family, the Grants. This longstanding San Diegan family decided to donate their 17-acre river-fronting property to benefit the community of Mission Valley and San Diego in general.

With this inspiring action, the San Diego River Discovery Center at Grant Park was born.

This 17-acre site is in the heart of Mission Valley. Prominently located at the northeast corner of Qualcomm Way and Camino del Rio North, the site is easily accessible by foot, bicycle, trolley, bus and automobile.

Grant Park is being designed to serve as a nature-based park, learning center and a gateway to exploring our San Diego River.

With comments such as "In your career you get to work on some cool projects, and this is one of them," the City of San Diego Planning Commission unanimously voted to approve the major permit for the project! A fantastic turnout of supporters erupted in applause.

With approval of this permit, we immediately began work on the next steps needed to move closer to breaking ground. We began advancing the design based upon our approved permit and preparing the grading permit application.

Our tremendous thanks to all the wonderful supporters who have donated funds to allow the project to get to this point. Your commitment to this dream is incredible.

We are focusing attention on raising funds to open the Center. We have divided the effort into 3 phases


Next Phase: $1,800,000 to complete underground utilities, public improvements and install retaining walls and start installing the parking lot.


Final Phase Goal - Will be refined as building design is finalized.

Other Steps:
new web site will be designed with design details
refining education plan and program details
volunteer program innitiated


Please call 619-297-738 for information

COMMENTS and QUESTIONS are invited! Click here to send us an email with your thoughts and questions


If you would like to learn about how you can support this project, please contact Rob Hutsel, President and CEO at 619-297-7380 x108 or by email.

Donate Online Now Through Secure PayPal

Other Donation Options
1. By Mail: Send a check payable to " The San Diego River Park Foundation" to PO Box 80126, San Diego, CA 92138 or print form.

2. By Phone: (619) 297-7380 9AM - 6PM Monday - Friday to make a donation by credit or bank card over the phone.
Our EIN is 01-0565671
As a 501 c3 public benefit non-profit, your donation is tax-deductible as allowed by law.

PROJECT TEAM:
Lead Architect: Roesling Nakamura Terada Architects

Primary Consultants:
MIG Landscape Architecture
Rick Engineering
RECON Environmental
Dusty Ucker, Project Manager
General Contractor:
Pacific Building Group

Interested in learning more about this project? Presentations can also be made to your group or organization. Contact Rob Hutsel, President and CEO, at rob@sandiegoriver.org or (619) 297-7380.

Other Ways to Be Involved
Join the Eco Team; volunteers who will help care for the site
Do you have graphic design or marketing experience? We are looking for assistance as we enhance our materials and advance the fundraising plan.
Interested in helping design the Center's web site?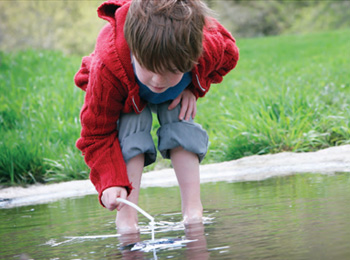 THANK YOU
Major Gifts Received


$100,000 or +
Cookie and Tom Sudberry
Pat Grant, DVM
Westfield LLC
Anonymous
Alta Company LLC
Philip R. Pryde
The Parker Foundation

Founder's Circle
$25,000 - $99,999
Alliance Data
SEAT Planners, Inc.
Sempra Energy Foundation
Principal Life Insurance Company (Hazard Center)
San Diego Gas & Electric
San Diego Kiwanis Club Foundation
Fay Riha
Price Philanthropies Foundation
Claude A. and Johann S. Petty Foundation
Claude Petty and Luis Mandujano
RECON Environmental
Rob Hutsel & Karen Begin
Bill and Ann Dahnke

Up to $24,999
Thank you to everyone who has contributed to this project so far!!

This reflects donations, grants and pledges received.

This list will be updated on regular basis.
Thank you to all donors!

Special thanks to all who have put the Discovery Center at Grant Park in your estate plans!
If you are interested in learning more about this opportunity, please contact our CEO,
Rob Hutsel, at
619-297-7380 x 108.







DISCOVERY ROCKS


Donate $500 to the Building Fund for the project and a cool engraved river rock will be placed in the River of Discovery art feature!
These make great tribute and help build the project.
Reserve your rock today
»