Stock Gifts
---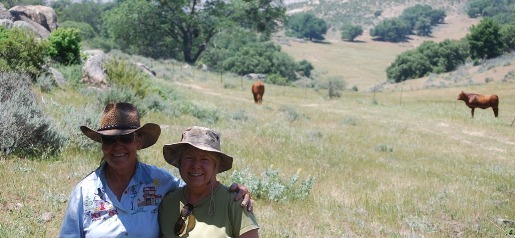 Making a gift of stocks is simple and offers a number of benefits.


You receive an immediate income tax deduction for the fair market value of the stocks on the date of the transfer, no matter what you originally paid for them.

You don't pay capital gains on the stocks you donate to The San Diego River Park Foundation.


You are making a significant contribution to creating a better future for the San Diego River and our region.


Please follow these steps when making your stock donation:


Notify The San Diego River Park Foundation.
We want to thank you for your gift! Please contact our CEO Rob Hutsel at 619-297-7380 x 108 or rob@sandiegoriver.org to notify him of your gift and to answer any questions.


Instruct Your Broker.
Please instruct your broker to notify The San Diego River Park Foundation by email (rob@sandiegoriver.org) prior to transfer, so your gift can be processed expeditiously and properly acknowledged for tax purposes (or you can let us know directly).


Transfer Your Shares.
Here is the information you will need to provide to your broker:

Wells Fargo Advisors
DTC#0141
Phone: 858-523-7904

The San Diego River Park Foundation
Account Number: 7566-2320

Stock gifts must be received by 12/30/2016 to be considered a donation in 2016. Thank you!

Donations to The San Diego River Park Foundation are tax-deductible as allowed by law. We are a 501c3 public benefit nonprofit. For legal or tax advice, please consult an attorney or financial advisors.
Legal Name: The San Diego River Park Foundation
EIN: 01-0565671
Address: 4891 Pacific Highway, Suite 114; San Diego, CA 92110

FRIENDS MATTER
Become a Friend of the San Diego River Park Foundation and invest in the future of the River.
Learn more »
VOLUNTEER NOW
Help us keep the River beautiful for the next generation.
Volunteer now »