You can make a difference!
---



DONATE TO THE ANNUAL FUND



Other Ways to Give

As a 501c3 nonprofit (EIN 01-0565671) we depend upon your generosity. Thank you for considering to make a donation.
We are committed to our donors and do not trade, sell, or share your information.
Read our complete Donor Privacy Policy
Your gift to our Annual Fund means more trash removed from the river, more kids getting hands-on quality nature education experiences, more land conserved, more park and trail development and much more!


We have many big challenges and opportunities ahead of us: the future of the Stadium, open space at risk, a growing homeless population along the River and key open spaces going on the market. We need to increase our capacity to do more - to get more done, to have a louder voic,e and to engage more volunteers, experts, and champions while we also endeavor to advance the 52 mile long San Diego River Park and Trail System.

By donating at least $10 to our Annual Fund, you will become a Friend of the River Park for one year. If you are already a Friend, thank you for "renewing" or making an "additional" gift.


If you prefer, you can also focus a gift on a specific need or program. Since that is a "restricted" gift it will only be used for that purpose. We would love the opportunity to discuss with you how you would like to make an impact!

CURRENT PRIORITY DIRECTED GIFTS::
Discovery Center at Grant Park Building Fund

This is the 17 acre project with the River running through it. One of the goals of this project is to provide 25,000 kids each year with hands-on science-based nature education programming. This is the amount needed to keep moving forward to groundbreaking. The total funds needed to complete construction are $8,250,000. Project Info



Truck Replacement Fund for River Cleanups

Our Ford Ranger has been a workhorse but needs to be replaced. We need to raise $25,000 to purchase a new or lightly used truck to support our river cleanup program. Program Info
---
Make a One Time Donation Online
Enter amount through secure PayPal . If you would like to direct it to a particular program or project, please indicate that in the provided comment field.
Don't forget as a 501c3 public benefit nonprofit - 100% of your donation will be tax deductible as allowed by law.
---

Thank you donors to help replace the server!
Anonymous (3)
Rob Hutsel
Angel Massingale
Ric Hovda
John Caffrey
Jeff Parsons
Hewlett Properties (thanks BJ and Gary!)
Terri Johnson
Gingy and Bud Ferguson
Lindy Harshberger
Jamie Kennedy
Carolyn Barkow
Thomas Scott
Cary Lowe
Lewis Michaelson
Barbara Morton
Douglas Coe
Martin and Cindie Offenhauer
Andrea Clark
Robert Burkett
Lois Fetzer
Kelly Funk
Linda & Fred Kramer
Una Pierce
Jeffrey Mason
Charles Plavi
Jon Gilbert Family Foundation
Please let us know of any errors so we can correct them. Thanks!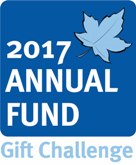 ---
Thank You to All
Who Joined the Challenge!
---
Marilyn Gibbs
Hewlett Properties
Cary Lowe
Robert Bryson
Clark Management Co.
Yvonne Kuhn
F. Lee Smith
LeHigh Hanson, Inc.
Clint & Kim Williams Family
Rob, Karen and Alex
Larry Zimmerman
Stacey LoMedico
Kaye Bragg
Sally & Peter Nelson
Bob Collins
Diane & Bill Hunter
Stanley Cook
Margaret Elizondo for John & Nancy O'Neal
Michael Renner
Jerome Bierman
John Krzeminski
Linda Hassakis
Robert Leiter
Judi Ravetti
Ann & Michael Hix
Gary Stephany
Bruce Englebert & Cynthia Irmer
Bill & Ann Dahnke
James & Mary Dawe
Stephen Haase
Michael McClintock
Norrie Robbins
Peter and Raydene St. Clair
Marcie Mason
Nora J. Smith
Bonnie Sipe
Bill Disher in honor of Joan Embery
Patricia Walsh
Cheryl Friday
Christine Justice
Nancy Nenow
Ted Sledzinski & BJ Withall
Sarah White & David Gray
Gail & Roger Wynn
Greg
Linda Plymesser
DeVerna Rogers
Roberta Froome
Barbara Morton
Cindy Burrascano
Jane Donley
Callie Mack
Lyford Rome
Melany Biendara
Fred Nicolet
Kevin Burns
Stephen Porter
Jamie Gold Kitchen and Bath Design, LLC
Updated 12/24 at 6PM
Thanks to all who joined with us to raise $20,000 and secure a $20,000 matching challenge gift!
* Please let us know of any errors so we can correct them!
This list will be updated on a regular basis. Thank you for your support!

STAY INFORMED
Sign up for our Newsletter and get up to date information.
Sign up today »

FRIENDS MATTER
Become a Friend of the San Diego River Park Foundation and invest in the future of the River.
Learn more »